Membership
Membership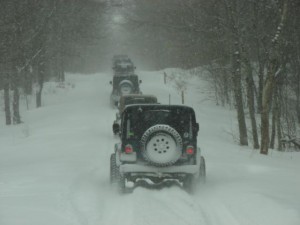 Interested in becoming a part of the Two Trackers 4WD Club? Simply fill out the attached application or attend one of our monthly meetings for more information.
NOTE: The application form for the current year is posted in February. Membership in the Two Trackers 4WD Club is from March to March of each year and includes membership to both Great Lakes FWD Association and United.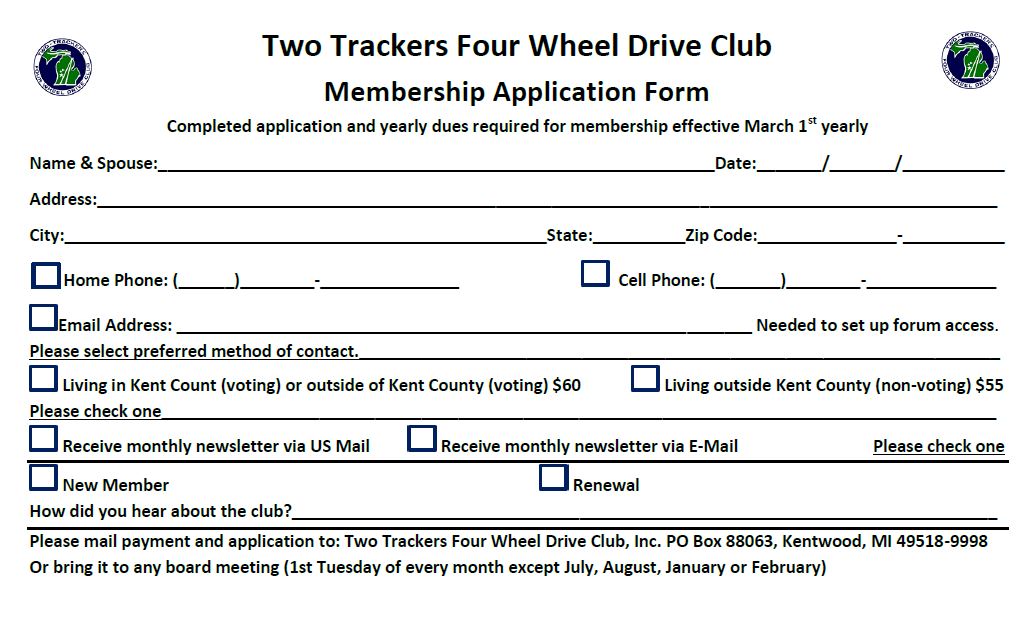 Meetings
The club meets at 7pm the first Tuesday of the months of March, April, May, June, September, October, November and December. The July/August and the January/February meetings are held in conjunction with summer and winter parties. These dates vary. Contact us for information on these meetings.
Regular meetings are held at Lacks Industries 4090 Barden Dr SE Kentwood, MI 49512
Google Map

Contact Info
Email: gnjeepn@gmail.com